If you are looking for a Wedding Venue near Durango Colorado,
you are in the right place.
Over the years here at Allison Ragsdale Photography, we have been lucky enough to photograph 100s of wedding all over the country.  But since we live in Durango Colorado, most of those weddings were photographed right here in Southwest Colorado.  I would say about 99% of our weddings are here in Durango.  I tell you that to basically say, we have worked at almost all of the wedding venues near Durango Colorado over the last 12 years and we feel we are qualified to make the ultimate list of the best wedding venues near Durango.
Below you will see a list of most of the Durango Wedding Venues.  If you have a question about one you don't see listed below, drop us an email and we will be happy to help you.
What is the best Durango Wedding Venue?
The list of wedding venues below is not in any partipular order.  The top ones are not better then the ones listed later.  To be honest, they are listed by how the photos looked next to each other.   Each venue offers its own charm and its own look.  Also with the turn over with staff, some places are amazing one year and not the next.  That being said, we update this page all the time so the venues listed are top notch and you have nothing to worry about by booking one of the places listed below.
Again if you have any questions about this list or our wedding photography services, please give us a call.  We would love to help.
TOP WEDDING VENUES TO CONSIDER NEAR DURANGO COLORADO
RiverBend Ranch Weddings
Durango Colorado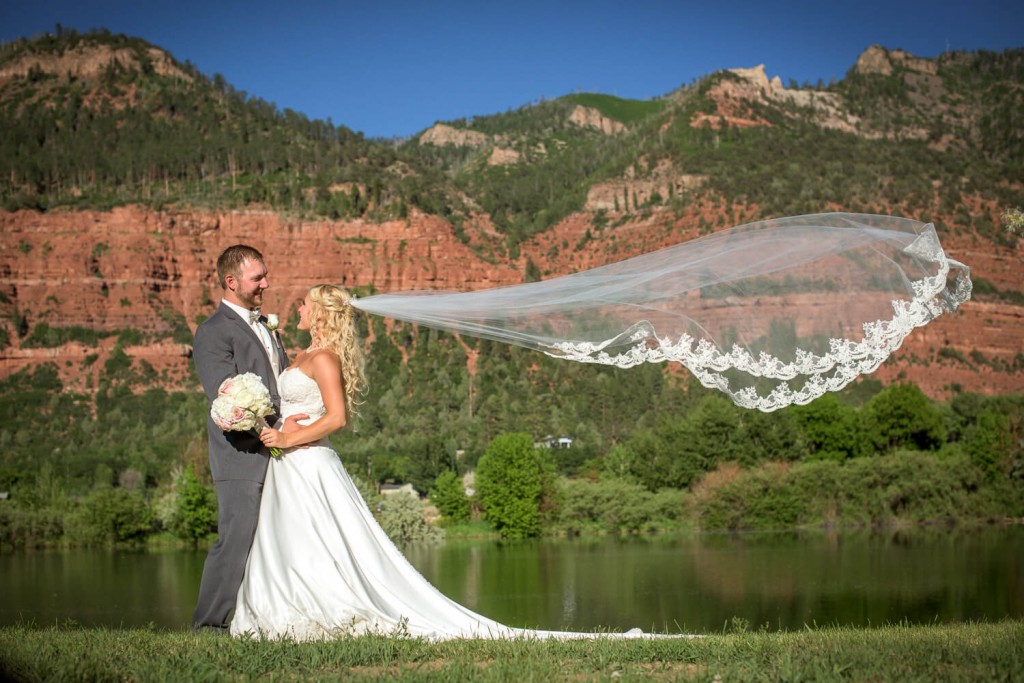 Great wedding venue just a few miles north of Durango.  Easy for out of town guests to find.  Stunning red cliff backdrop for pictures.  Large outdoor lawn for the guests to enjoy great Colorado weather.  Perfect if you are looking to include lawn games for your guests or plan on having families with kids.  Beautiful pond and long wooden dock that adds a very unquie element to this venue.
Glacier Club Weddings
Durango Colorado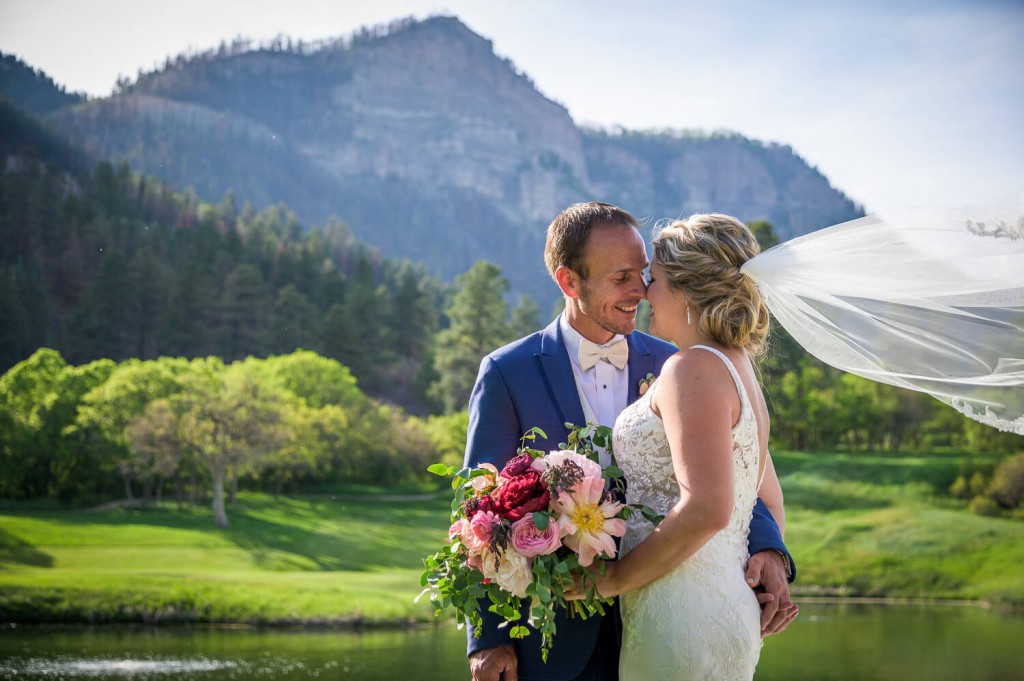 Located on one of the most picturesque golf courses in the whole state.  This wedding venue is special due to the buildings they have.  Whether you are renting the stunning members lodge or the club house, if you are looking for a mountain feel but very high end, this is for you.  You can get married at a number of places on the golf course or they have a grass heli pad.  All locations have amazing mountain views.  This venue is perfect for large groups and can be perfect for spring and fall weddings as well.
Cascade Village Weddings
Durango Colorado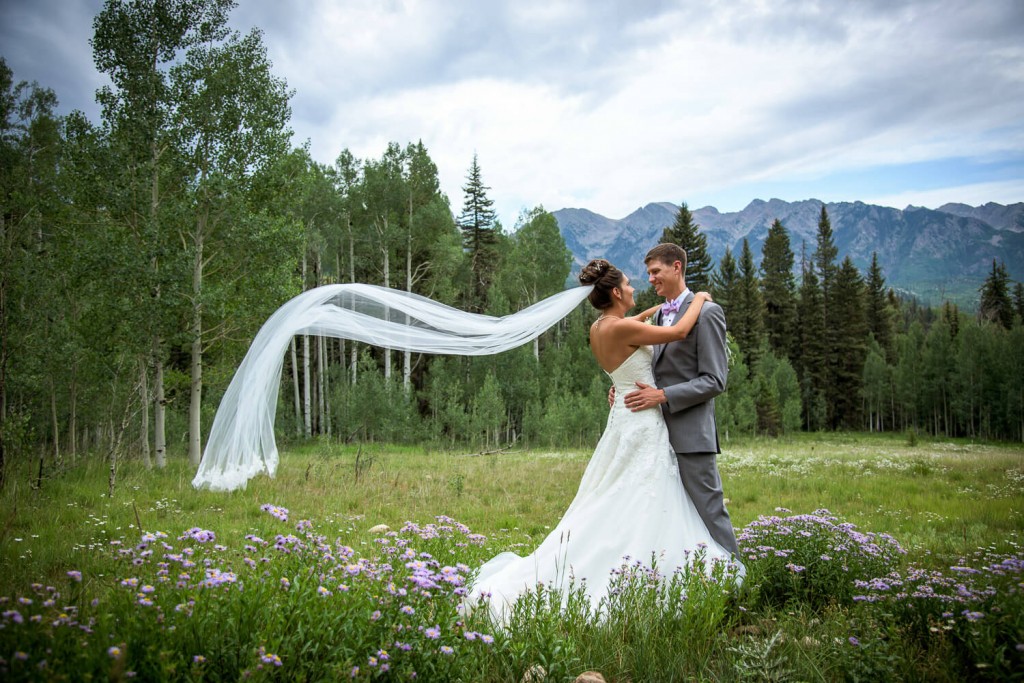 If you want to get married in the mountains this wedding venue is for you.  Located north of Purgatory Ski Resort and a few hunderd feet higher in elevation, Cascade is actully on top of the mountain.  The 360 degree views of all the mountain around Durango are breathtaking.  There is lodging at this venue as well as just south a few miles at the Purgatory Ski Resort.  Airbnb are availables as well as hotel rooms.  Great for large weddings and out of town guests that want to see mountains.
Leplatt's Pond Weddings
Bayfield Colorado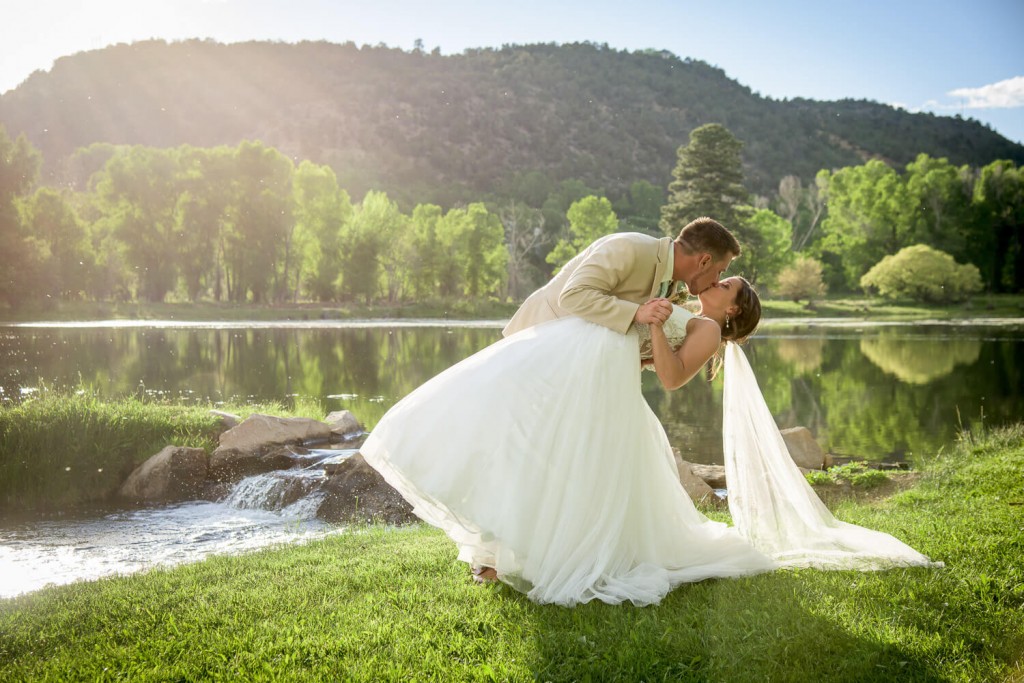 Just like the name implies, you get married next to a pond.  Not just any pond but a pond nested in giant cottonwoods.  This old ranch really has some charm.  From the hops they grow and the horses that graze, LaPlatts Pond is stunning.  It is one of our favorite places to photograph.  Fall weddings book fast due to brides looking for fall colors and those cottonwoods don't disapoint.  Located in Bayfield about 30 minutes east of Durango, you will want to hire a guest shuttle but that makes sure all your guest can have fun.  No drivers needed.  A must see wedding venue.
Blue Lake Ranch Weddings
Hesperus Colorado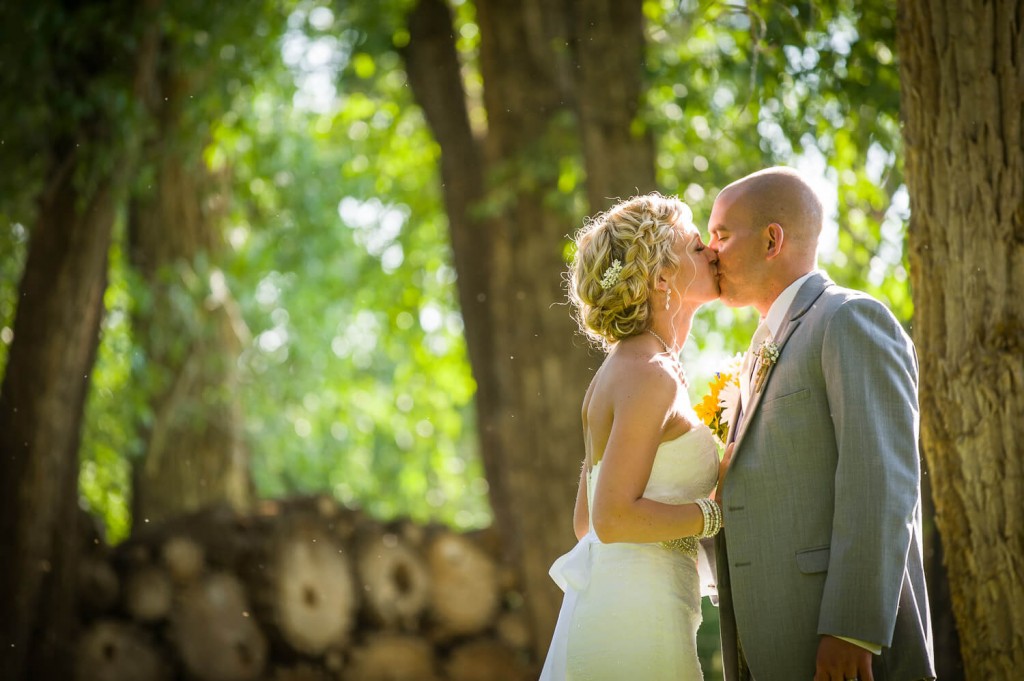 Located west of Durango, Blue Lake Ranch, also known as Ridgewoood Event Center, is one of the most popular sites to get married.  If you are looking for a ranch feel to your wedding, this may be your place.  They grow flowers year round so you will be amazed by the grounds this wedding venue sits on.  The event center is perfect for serving food out of, first dances and late night dance parties.  Just because you are west of Durango doesn't mean you don't get mounitain views.  You can see the mountains in the background of the cemerony site.  Book early because this venue books fast.
Purgatory Ski Resort Weddings
Durango Colorado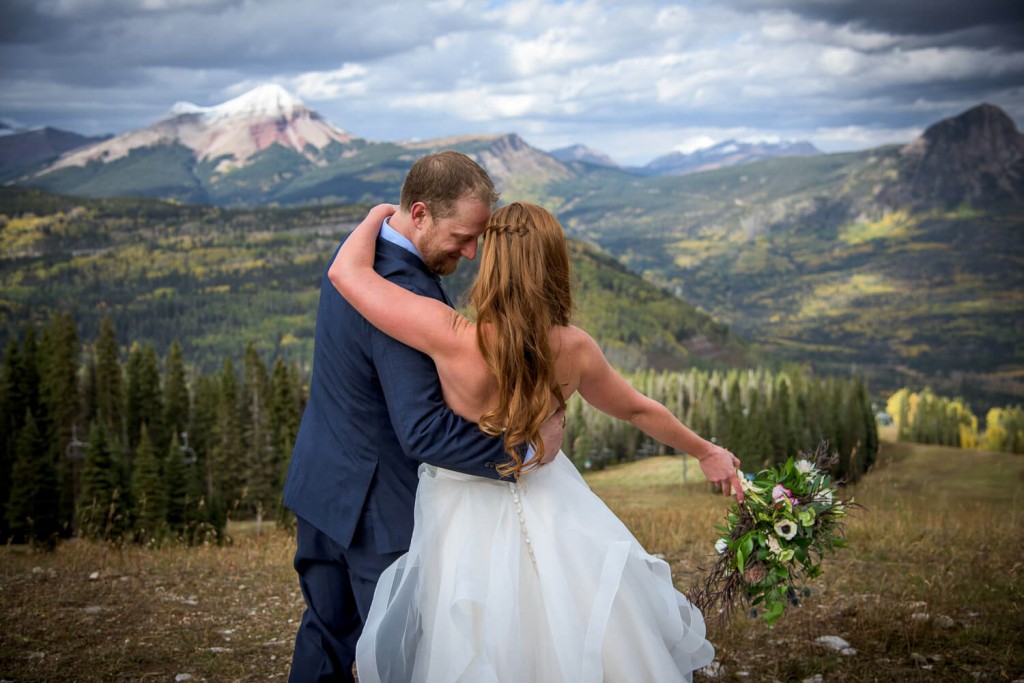 Want to get married right in the center of the mountains?  Have lots of guest?   Purgatory Ski Resort is perfect.  It is where Matt and I got married.  They have three amazing wedding ceremony sites and a number of places for your wedding reception.  They have hotels and AirBNB on site.  If you are inviting family with kids this is perfect.  At the base of the mountain they have daily activities for the whole family.  Don't miss this one.
Silverpick Lodge Weddings
Durango Colorado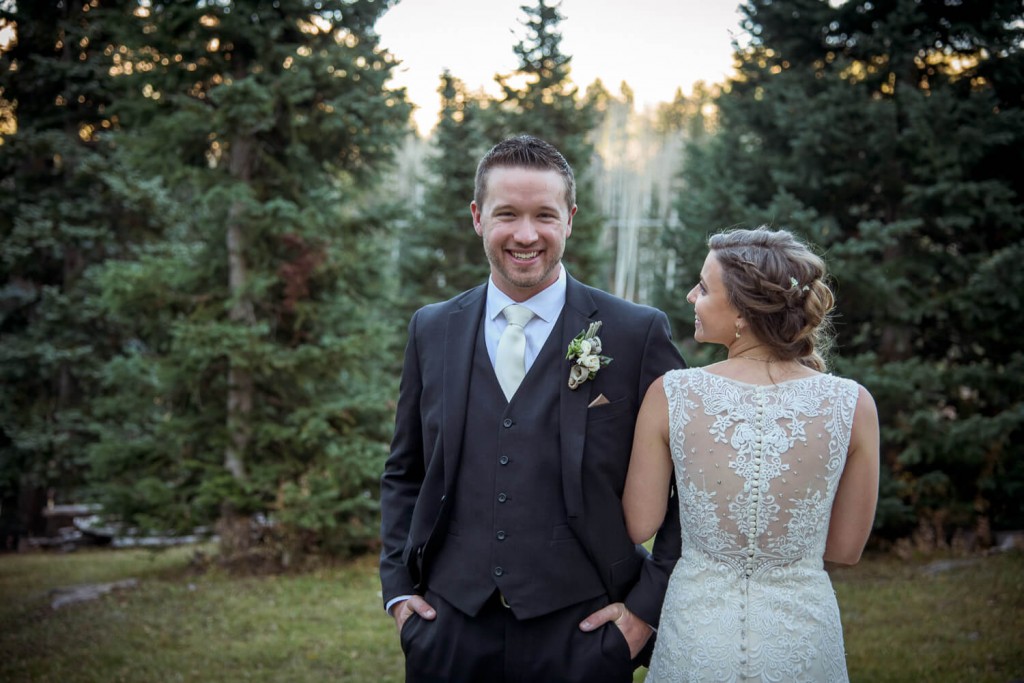 One of our favorite venues.  Mountain views and one of the best ceremony sites that is in an aspen grove.  The wedding venue is based around the Sow's Ear Resturant.  So if you are looking for amazing food, this is the place for you.  You can rent out the whole resturant and it is like you have a private chef for all your guests.  Not a huge wedding venue but perfect for around a hundred people.  This may be the best secret in Durango for weddings.
Kendall Mountain Weddings
Silverton Colorado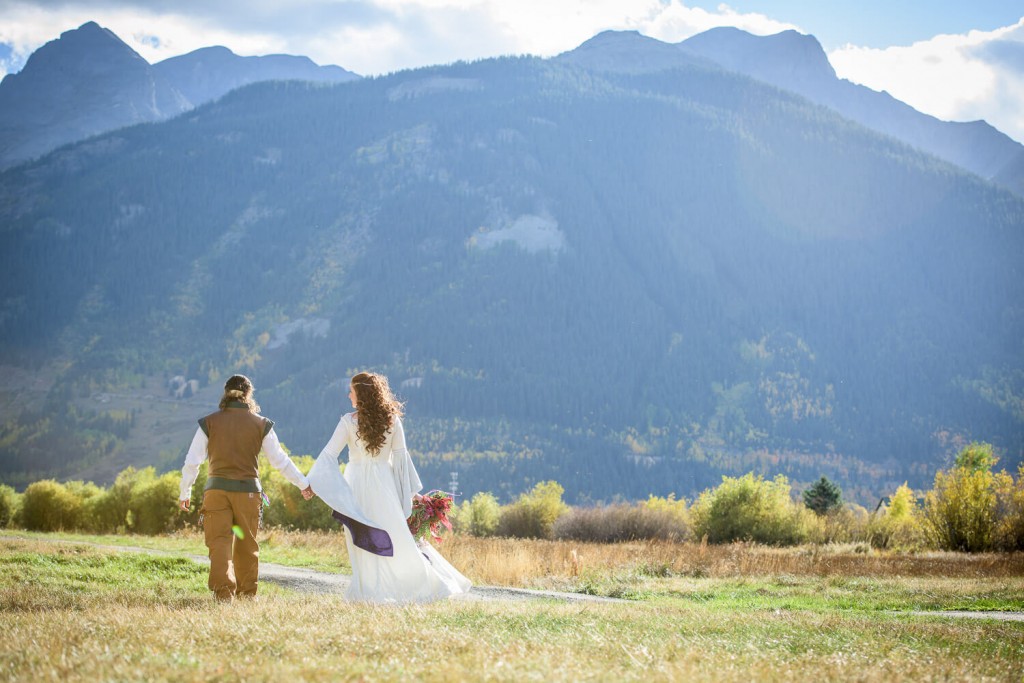 If you are looking to get away from poeple for your wedding this is for you and your guests.  Located in Silverton Colorado, it is in the middle of the mountains.  The building has been updated and holds a lot of people.  The venue has a wrap around deck so you can look at all the mountains.  There are mountains 360 degrees around you.  Such a special place and like I said, you will be away from the crowds.
Contact Info:
970-387-0182
1 Kendall Place
Silverton Co
Keyah Grande Weddings
Pagosa Springs Colorado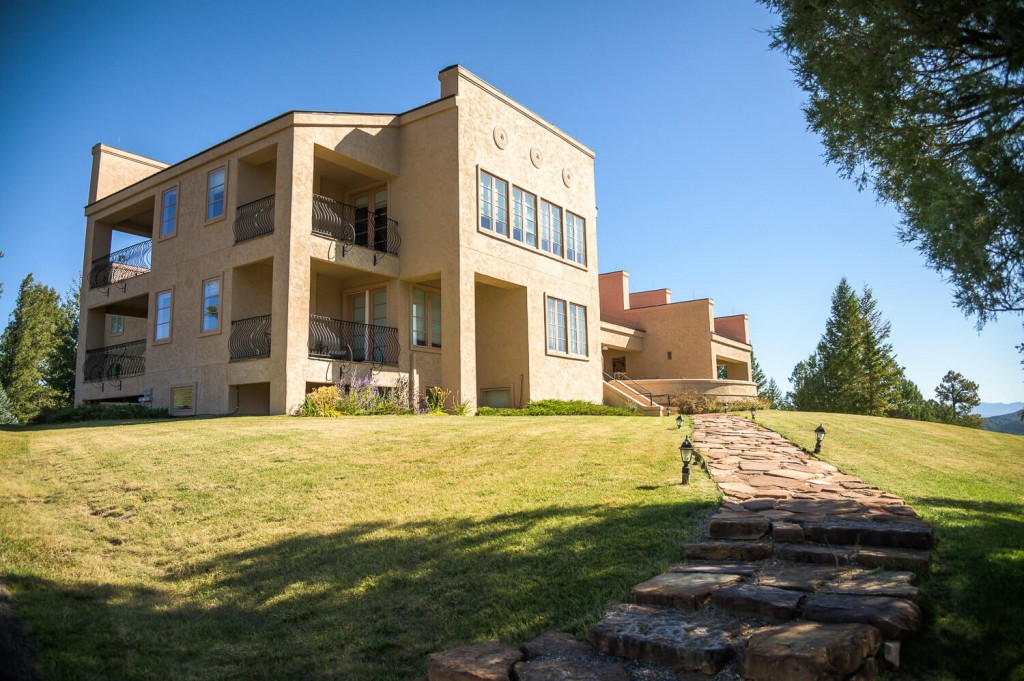 Do you ever see places when you are driving and think; who owns that giant place?  Well this is that place.  It has a huge gate you get buzzed into and once inside, you get to see this amazing venue.  It is a private residence but you can rent out a number of guest homes.  When I say guest homes, they are massive.  It you want to live like the 1% and pamper your guest for the weekend, this is for you.  Located east of Durango, almost to Pagosa Springs.  This place is not cheap but worth every penny.
Telluride Weddings @ Hotel Madeline
Telluride Colorado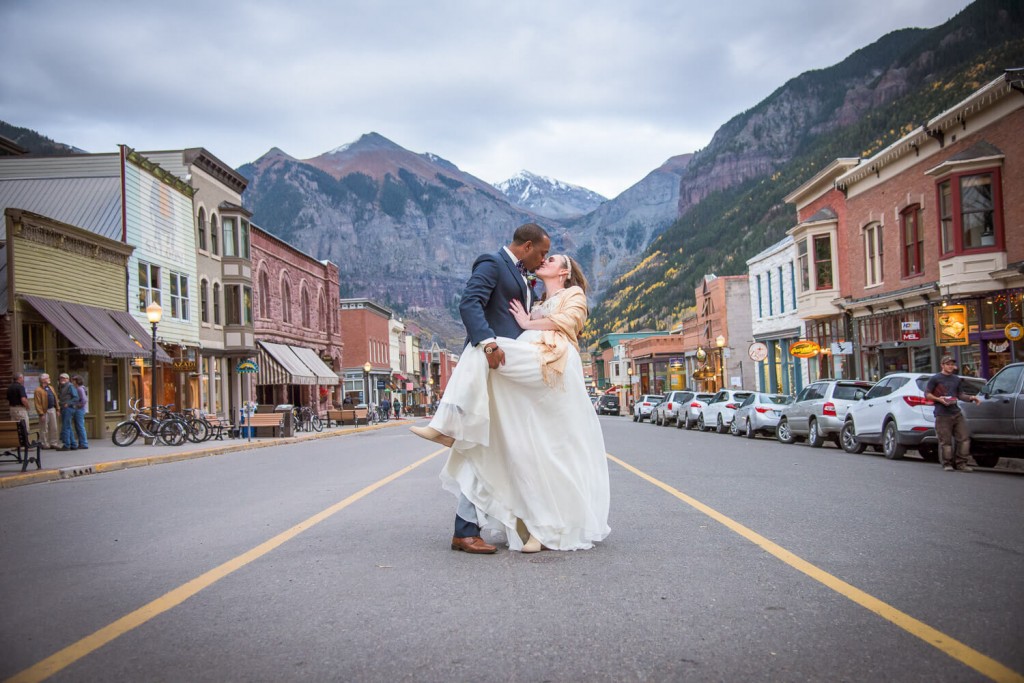 Telluride is one of the most special mountain towns that Colorado offers.  What makes it so great is that Telluride is not on the way to anything.  So the only poeple that make it to Telluride are people going to Telluride.  It may be the most quiet tourist town in Colorado.  So much charm and everything you need for your wedding.  We have photographed a lot of weddings at San Sophia Overlook.  You can ride the gondola to it and you are on top of the mountain looking down on the town.  You can do your reception at a number of hotels or restaurants and lodging is not an issue at all.  We recommend looking into the following places:  Hotel Madeline, 221 South Oak, Allreds and Gorrono Ranch.  All are great choices.  Contact us if you want to know more.
OTHER VENUES TO CONSIDER NEAR DURANGO COLORADO
Duton Hot Springs and Resort
Dunton Colorado
A private ranch is the middle of nowhere with it own private ski slope.  Featured on the travel channel.  Worth looking up.
Reising Stage
Durango Colorado
Rustic renovated historic barn on historic homestead, while being elegant and can accomade large groups.
Triple J Ranch
Kirtland New Mexico
Located near Farmington.  This is amazing venue if you are looking for a ranch look.  Maybe the best barn site in the 4 corners area.  Get married near a pond and party all night in the barn.  Don't let the idea that it is in Farmington turn you off.  It has great views and the grounds are top notch.
Paradise Ranch
Location, Pagosa Springs Colorado
Paradise Ranch is a hidden gem. A stunning wedding venue in Pagosa Springs, Colorado, they offer on-site lodging and you can even borrow wedding décor from their 700+ piece collection.
FEATURED ENGAGEMENT PHOTOS
Voted One of The Best Photographers in Durango 7 Years in a Row!

FEATURED ENGAGEMENT PHOTOSHOOTS