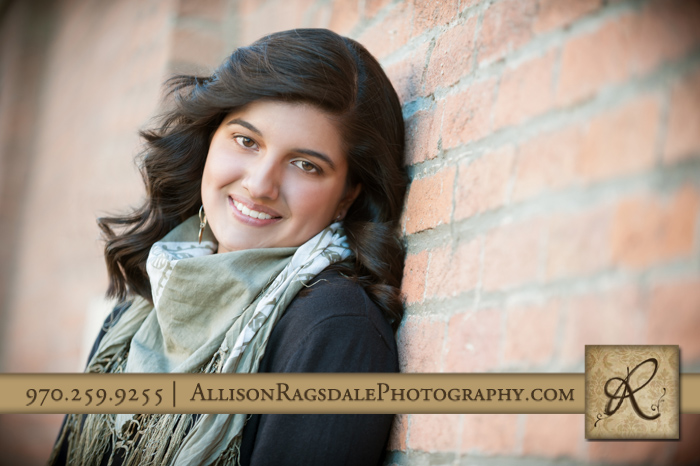 Karen Naranjo
Durango High School
What do you do? (Activies, Sport, Hobbies, Work)
Mock Trial, Interact, Work as hostess at Christina's
If you could be a SuperHero? What would your name be and what would be your Superpower?
My name would be the secret 6 and my super power would invisibility.
Describe your session to someone that was not at the session. (Best part, funniest moment, coolest location, etc)
It was windy so it made it cold, but the good part about the wind was it was blowing against me so my hair would flow. We took a picture where I got leaves and through them up, this was my favorite one. We also found a tree that still had green leaves and in the background they were all yellow so it was a very pretty sight. I had fun taking them and I never thought I would like taking so many pictures but the time flew by and it was awesome.
What was the best High School moment so far or what are you going to miss most about High School.
Making new friends and having to leave them since we are all going to different colleges.
What are your future plans after high school?
Attend FLC or DU and possibly go to law school.
What would you like others to know about Allison Ragsdale Photography?
Allison is a fun and caring person and you are guaranteed to have fun during your session with her.